How to Make a Decorative Fireplace?
Fireplaces are essential for wooden chalets. Although it is used as a space heating tool, it participates in the design of the space by adding a separate atmosphere to the space. It is one of the most original parts of the Scandinavian style owned by the northern countries. While it is generally known for adding splendor to living rooms, it is also used in different places as a decorative product or to benefit from its functionality. It is famous for its outdoor fireplaces in Scandinavian culture. In this way, the exteriors of the houses also gain differentiation. The outdoor fireplaces, which also decorate the gardens, add elegance to the events that take place in the gardens. Fireplaces have different types depending on their heating style, materials used and shapes.
Open System Fireplaces
They must have a chimney to be able to transfer the smoke from the firewood to the outside. The burning process is done with an open front. There is a space at the bottom of the fireplace for cool air to escape. It can be called the first fireplace model. Although it is more traditional than other types of fireplaces, the feeling it gives is more effective with the fact that the wood is actually burning. At the same time, it offers facilities such as grilling and cooking with the advantage of being open. The space heating function is lower than that of other models launched later. Stone and brick are preferred as materials.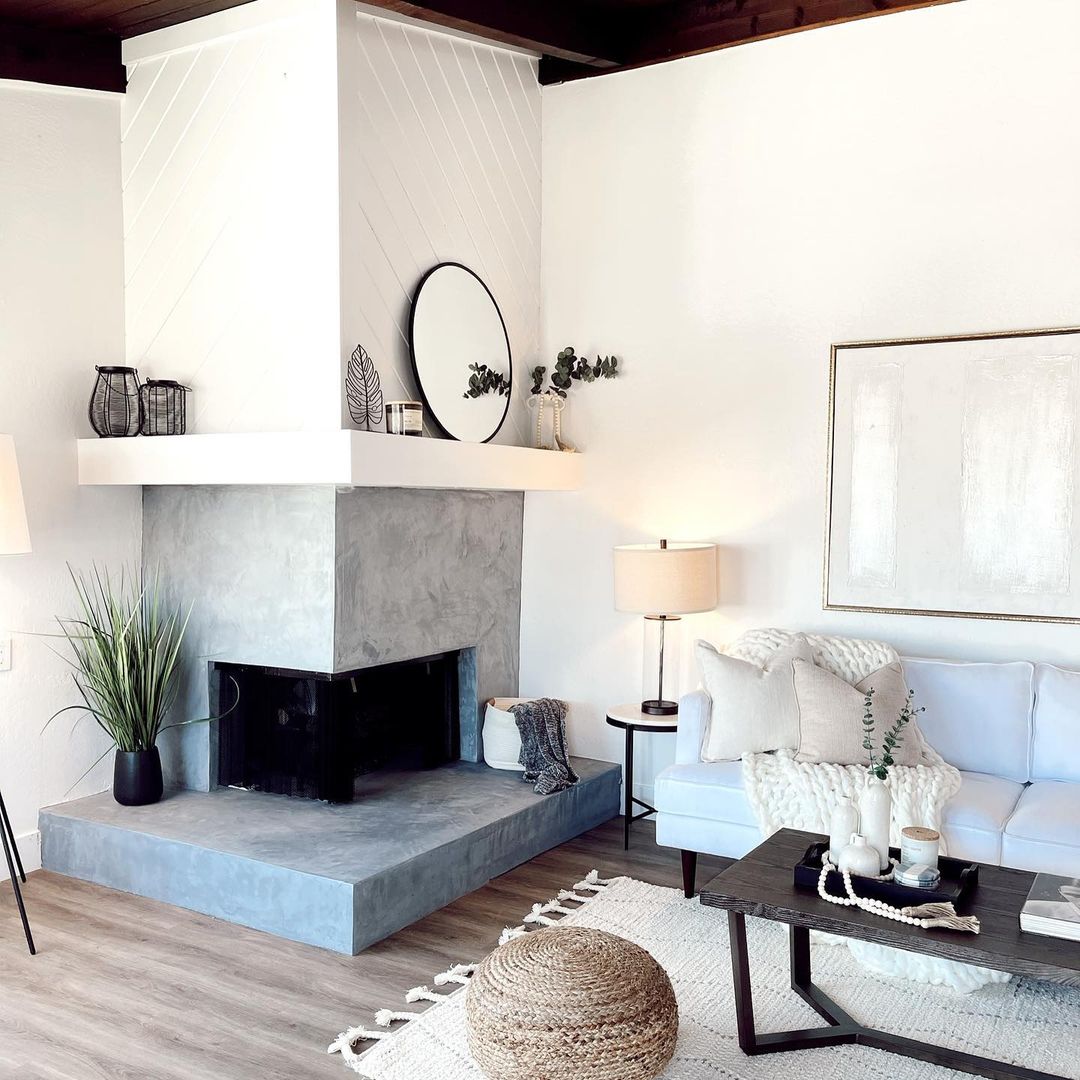 Closed System Fireplaces
In this type of fireplaces, the front part is covered with heat resistant glass. Although it looks good decoratively, it spreads the heat well in the space.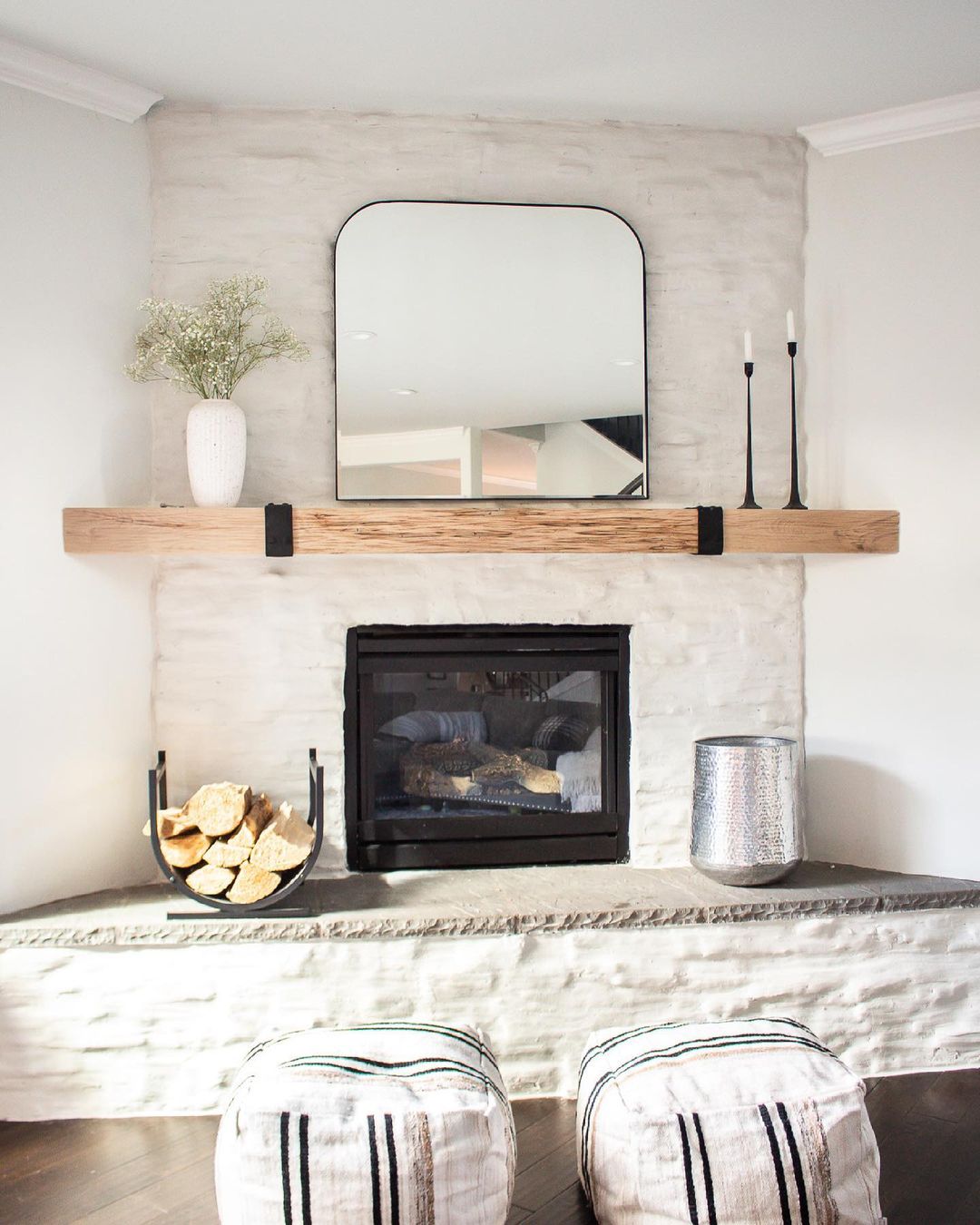 Electrical Fireplaces
They are more economically suitable than traditional fuel type wood burning fireplaces. It is easy to use as it does not bother to burn a material such as wood, and it is also easy to install. It can be used easily with just open and close taps. Also, there are also types that can be controlled by remote controls.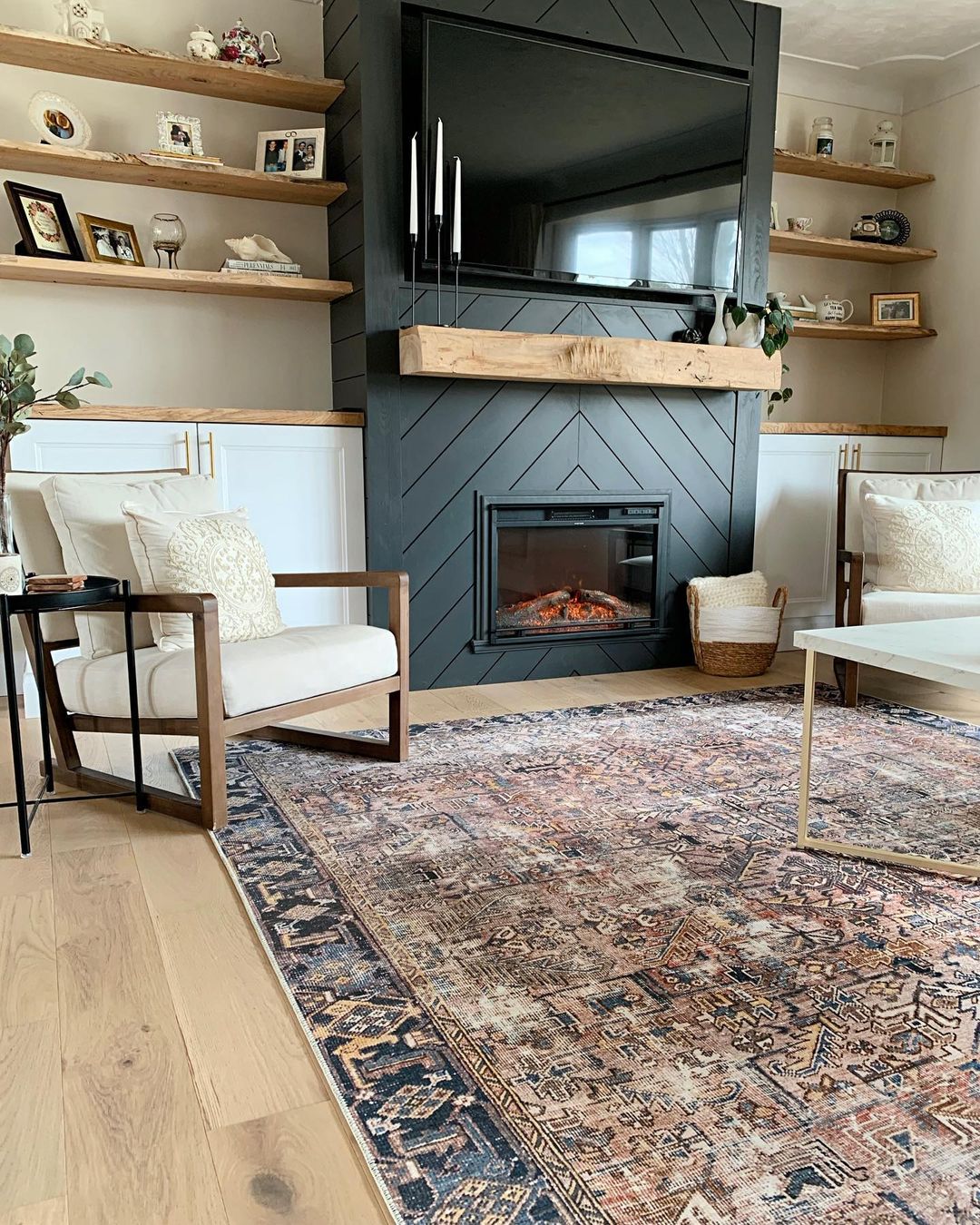 Natural Gas Fireplaces
They are better heaters than wood burning fireplaces. In this type of fireplace, they can be easily opened and closed by touching them in the same way. Although easy to use, it is a neat and laborious product. They can be designed as classic or modern or in different styles as desired.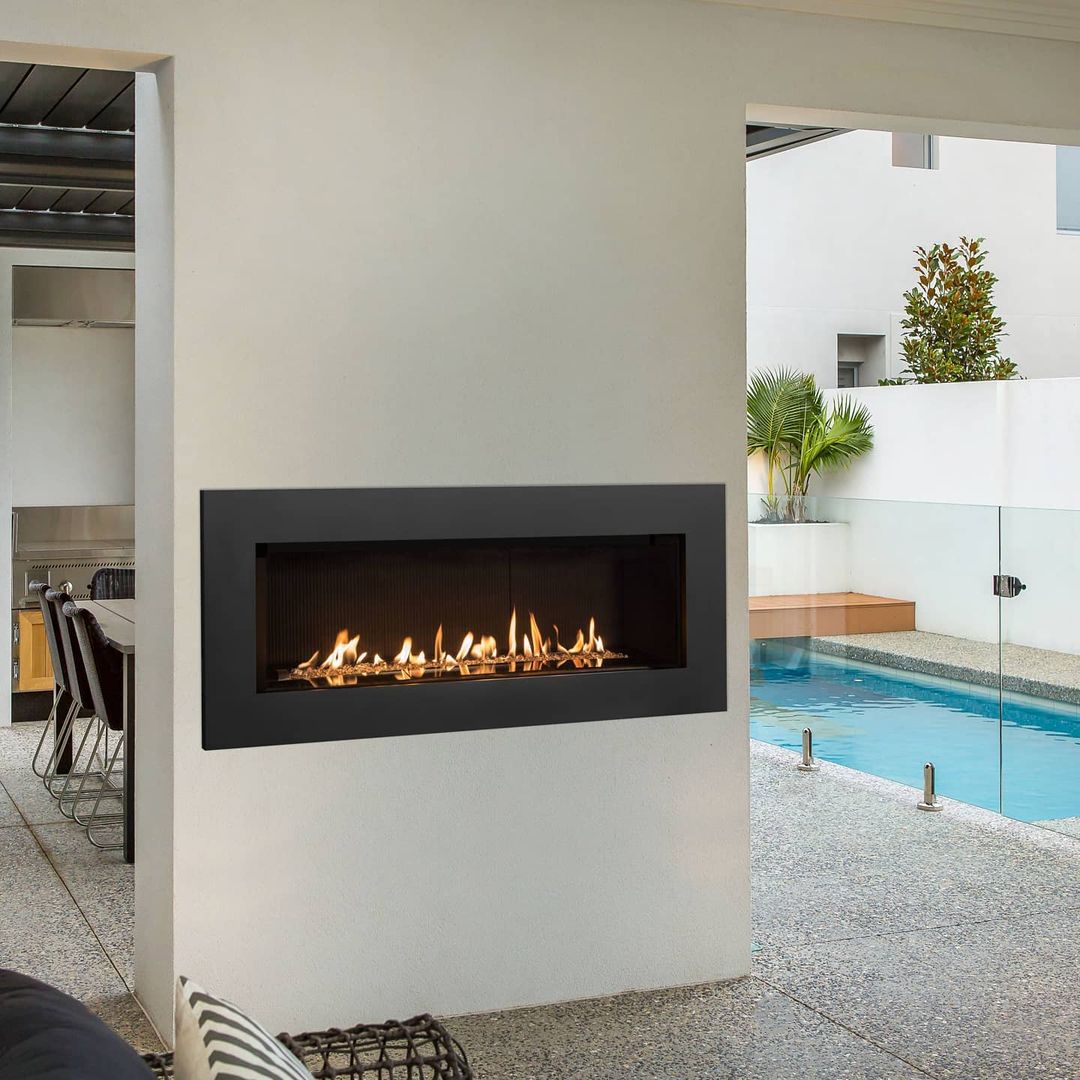 Non-vented Fireplaces
Elements such as ventilation and chimney are not required. Therefore, it is a preferred model in homes where these elements are not available. It can be set up easily, but it is not very good in terms of heating properties. It can be preferred in rooms with small areas.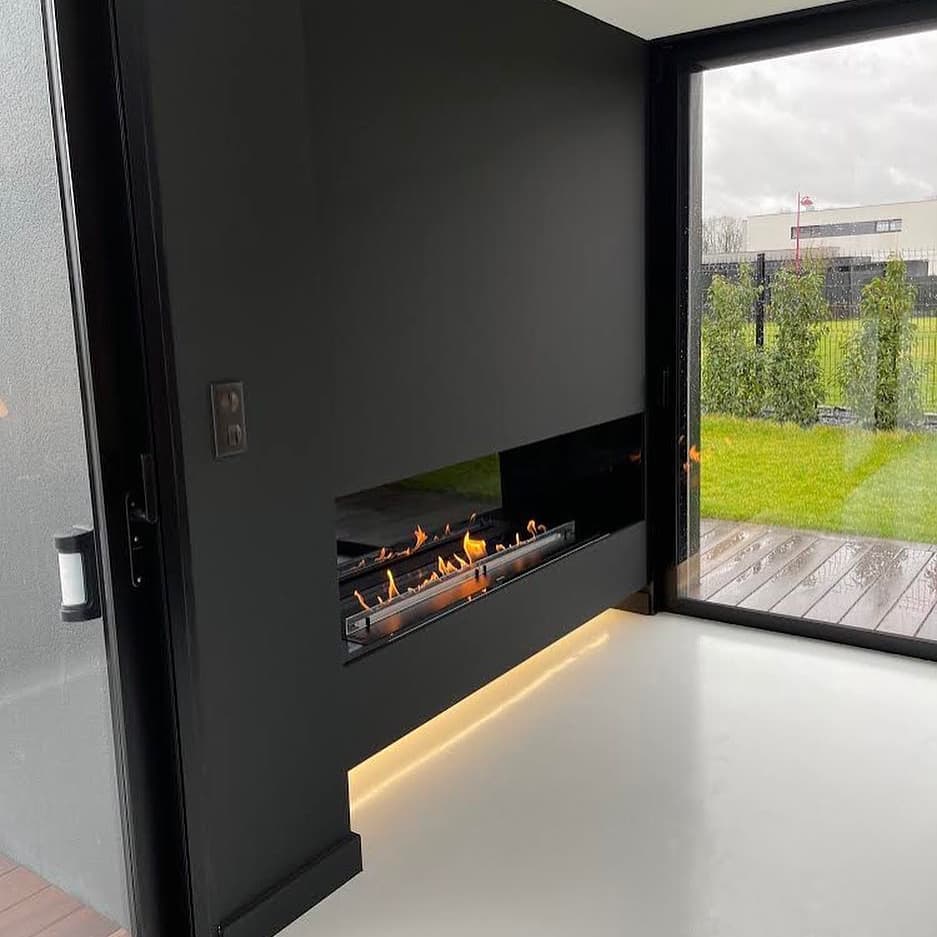 Ethanol Fireplaces
Known for their environmental friendliness, ethanol fireplaces are generally preferred outdoors. They are clean, easy to install and contemporary style fireplaces. They are less than other types of fireplaces only in terms of heating.
In a place where there is a fireplace, the processes that require decoration, such as the seating plan, are carried out with the fireplace in mind. Fireplaces that do not require ventilation, such as electric fireplaces, can be equipped with televisions or these fireplaces can be placed in the middle by making the necessary arrangements. Although the fireplace is sometimes not the main heating tool, it is a good decorative product for those who seek warmth in the environment thanks to the effects of the flames that are produced in it.